Toll Free Reservations
800-451-9969

My wife and I enjoyed a entire romantic weekend in Hilton Head for the price of a nice dinner - great deal
- Nicholas Schaeffler Arnold, Missouri






COMFORTABLE STAYS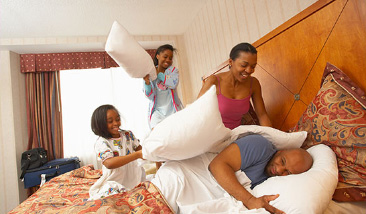 WHY BOOK WITH US?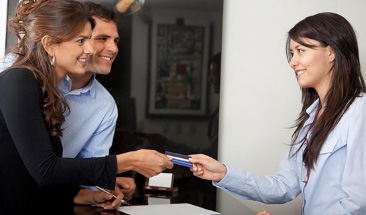 Frequently Asked Questions

How can you offer such low prices on your vacation packages?
Because of our relationships with other businesses in the areas which we offer vacation packages, we are able to negotiate rock-bottom rates on hotel rooms, dining, and attractions and we pass the savings on to you. We also feel that your time is valuable, and as such, we are willing to offer you discounted vacation products in exchange for a short piece of your time, in which you will learn more about the exciting vacation opportunities available with our resort partners.
What is your cancellation policy?

Reschedules: You may reschedule your package at any time prior to 72 hours before your check-in date without penalty. Failure to appear for your scheduled reservation without notifying Hilton Head Island Deals will result in the additional charge of one night's rack rate to your credit card.

Cancellations: You may cancel without penalty by notifying us within 24 hours from the time that your booking and purchase is finalized.
Can I add additional nights?
Of course. Go ahead and make your reservation request for the stay you desire, and when our reservationist calls to complete your order, simply tell them that you would like to add additional nights. There is an additional per night surcharge that will be added to your total. This surcharge will be conveyed to you at the time you make your reservation. Extra nights are subject to availability.
How do I qualify for this promotion?
Attendance at an approximately 90 minute, no-obligation, personal guided preview of one of our partner resorts is required to qualify for this offer. This promotion is designed for married couples or cohabitants with a combined annual household income of $50,000 or more. Married couples may combine their incomes to meet the income requirement, and, if married or cohabiting, the couple is required to visit and tour together. Cohabitants must also attend together. This offer is only open to those over the age of 25.
How do I purchase a package?
Simply select the hotel package that meets your vacation needs, then follow the four easy steps.
How do "HHGS Dollars" work?
If your package included HHGS Dollars, you can use them at over fifty restaurants and island vendors.
Are there any additional limitations or restrictions?
Please refer to our Terms and Conditions.